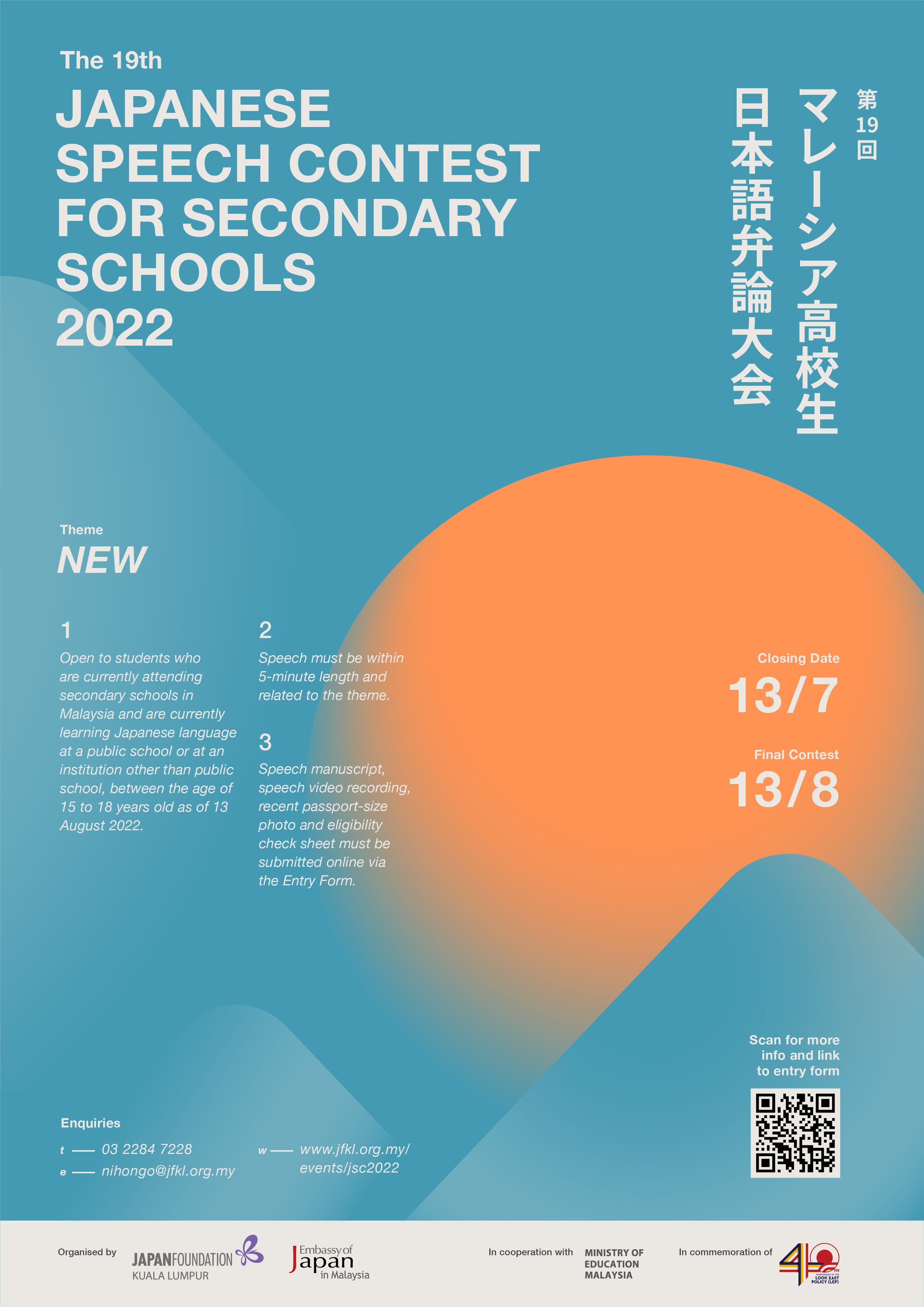 THEME  
NEW
  SUBMISSION DEADLINE  
13 July 2022 (Wednesday)
  FINAL CONTEST  
13 August 2022 (Saturday)
  DOWNLOAD  
  ENTRY FORM  
  INQUIRY  
Kindly write to nihongo@jfkl.org.my or call 03-2284 7228 (Ms. Diyana)
  CO-ORGANISERS  

  IN COOPERATION WITH  



  SPONSORS  


  IN COMMEMORATION OF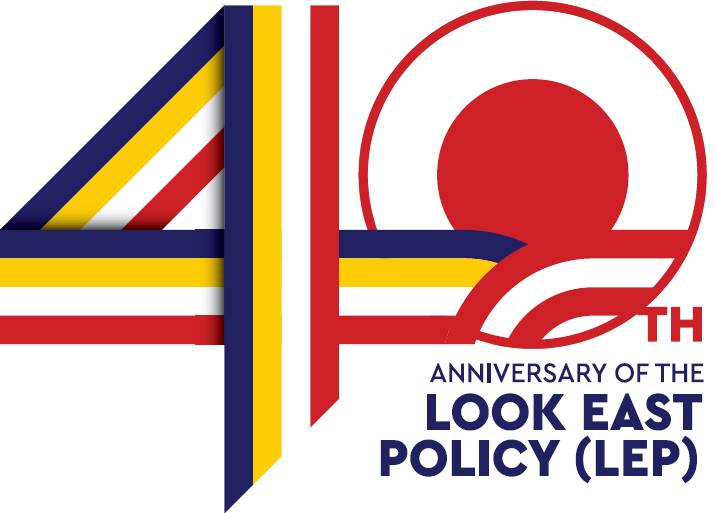 2021 FINAL CONTEST  
  WHAT'S NEW?  
DATE
INFORMATION
16 August 2022
The list of winners is out!
Please refer here.
13 August 2022
The final contest live streaming on JFKL's Facebook and YouTube channel.
29 July 2022
The list of finalist is out!
Please refer here. The announcement is also available on our Facebook and Instagram account.
13 July 2022
Submission closed!
27 May 2022
Open for submission!
See more here.
  PREVIOUS YEARS' CONTEST DETAILS