Towards Japanese Language Education Beyond Language Learning:
The Significance of Incorporating "Culture" into the
Field of Language Education Outside Japan
言語学習をこえた日本語教育に向かって
―海外の現場で「文化」を取り入れる意味―
---
About the Seminar
When I talk to teachers who are teaching Japanese in countries other than Japan, I often hear the following voices:
"I'm not a Japanese, so I can't teach culture."
"I don't have time, so I can't incorporate culture into my classes."
You might also felt the same way.
But let's take a moment and think again.
What exactly is "culture"? What does it mean to learn "culture"?
What is the relationship between "culture" and Japanese language education?
What benefits or positive impacts teachers can provide to learners by incorporating "culture" into a language classroom?
Amidst the rapid change of social landscape, skills needed and skills should be acquired by learners are changing as well.
Using the keyword "culture", let us rethink together about the advancement of Japanese language education in response to the changes of social situation.
This seminar will focus on and discuss Japanese language education practices suitable for learners who are learning Japanese outside Japan.
---
 Speaker: OFUNE Chisato (大舩ちさと)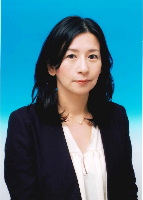 Lecturer,
Japan Foundation Japanese-Language Institute,
Urawa. 
Ms. Ofune specializes in Japanese language education at the secondary education level and intercultural education. She received Master of Education in 2004, and is expected to be conferred a Ph.D in Global Japanese Studies from Meiji University, Graduate school of Global Japanese Studies in March, 2021.
She has been engaging in the development of teaching materials and teacher training programs, especially for Secondary School Japanese Language Education in China, Vietnam, and the Philippines. She has been holding her current position since 2014. She is currently engaging with the research and practice to create a learning environment that aimed to foster learners' holistic development and stimulate the intellectual curiosity for both children and adults.
---
Seminar Outline:
The Seminar will be conducted in Japanese (Recommended for those with JLPT N3 or JF Standard B1 level and above). It is open to Japanese language teachers and those involved in the field of Japanese Language Education.

REGISTRATION IS CLOSED