Annual showcase of Southeast Asian short films continues its online run
Bringing Southeast Asian cinema to the fore, Seashorts Film Festival is happening from 25 August to 2 September with a diverse range of cinematic and cultural programs to be held exclusively on
seashorts.org
. Festival goers can look forward to a wide array of events including curated programmes, forums, workshops, and masterclasses to be taught by esteemed filmmakers from all over Southeast Asia.
Seashorts aims to showcase Southeast Asia's stories and culture through the lens of emerging filmmaking talents and cinema. As a Seashorts tradition, 20 shortlisted films out of the 438 submissions from 8 countries will be chosen as contenders for the SeaShorts Award. Lending their prowess, this year's jury includes film producer and film festival programmer Raymond Phathanavirangoon (Thailand), producer Meiske Taurisia (Indonesia), director Phan Dang Di (Vietnam) , playwright and poet Alfian Sa'at (Singapore), and artist and illustrator Sonny Liew (Malaysia/Singapore).
---
Duration
: 25 August to 2 September 2021
Platform
: ONLINE on
seashorts.org
Festival pass
: USD 15 (available from 4 August onwards. Click link below to purchase)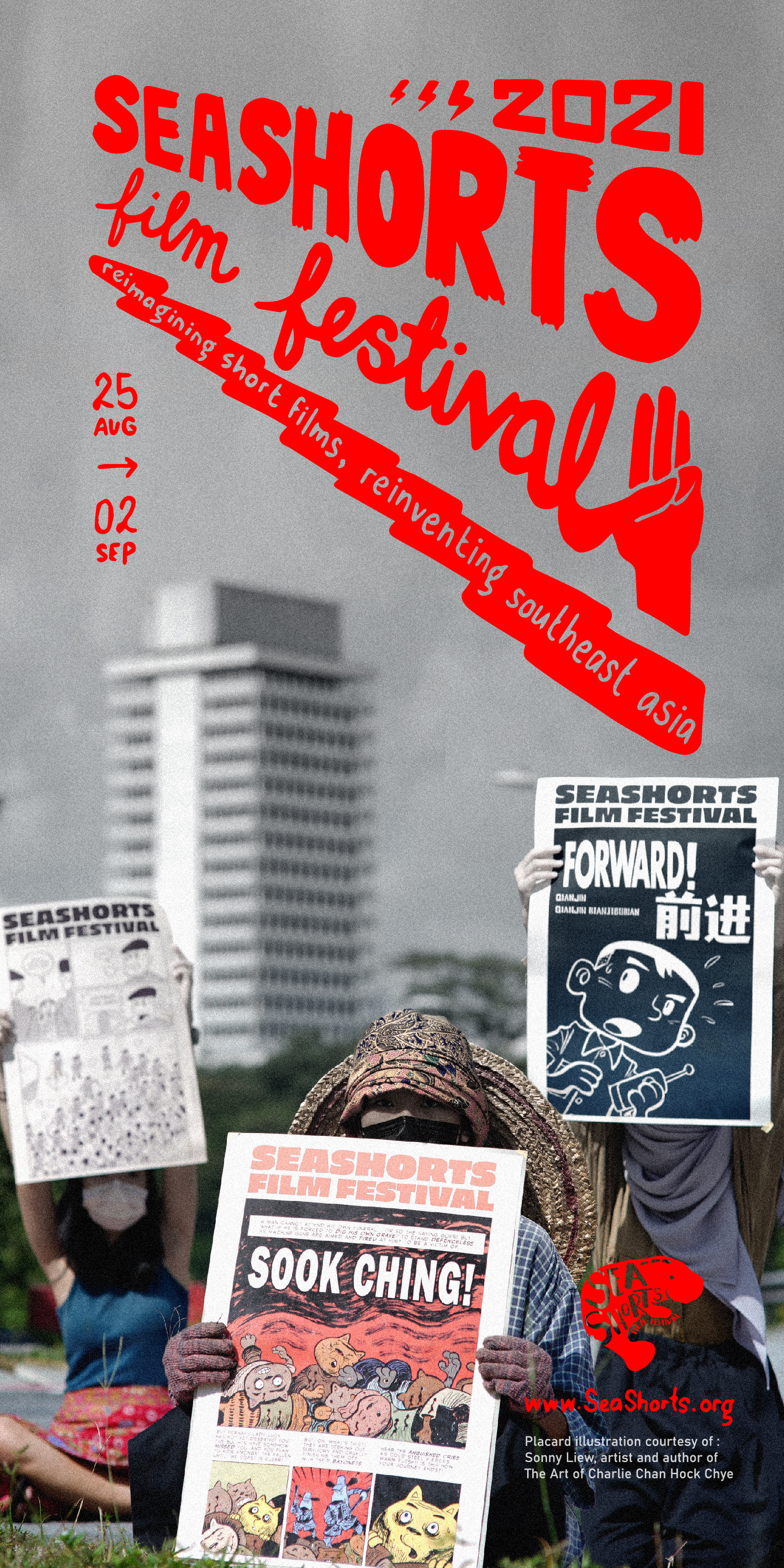 ---
ABOUT SEASHORTS FILM FESTIVAL
The SeaShorts Film Festival is an annual celebration of Southeast Asian short film, comprising screenings, forums, workshops, exhibitions, and other creative endeavours from guests across the region. Founded by award-winning filmmaker Tan Chui Mui in 2017, it has grown into a permanent fixture on the calendars of cinema professionals and enthusiasts alike. Since its inaugural edition, SeaShorts has showcased more than 420 short films and travelled to three different cities in Malaysia. Among the names that have been members of the competition jury include Lav Diaz (Philippines), Rithy Panh (Cambodia), Philip Cheah (Singapore), Pimpaka Towira (Thailand), Mira Lesmana (Indonesia), and Sharifah Amani (Malaysia). The Festival is the annual marquee event of the SeaShorts Film Society, officially registered in Malaysia in 2019. For more info, visit
seashorts.org
.