The Japan Foundation, Kuala Lumpur (JFKL) recently paid a courtesy visit to Yayasan Sabah and Jabatan Pendidikan Negeri (JPN) Sabah on 11th and 12th April to make their acquaintance and learn further about the vision and mission of these organizations towards education in Sabah, in relation to the 'Nihongo Partners' (NP) Programme. This programme literally translates "Nihongo" which means "Japanese language" and has been dispatching native volunteers to Malaysia since 2015.

During the courtesy visit, the local bodies together with JFKL discussed about the prospective programmes and activities that the Nihongo Partners can participate as well as encouraged them to take part in community activities around the area. The Director of Yayasan Sabah welcomes the 'Nihongo partners' to set up a booth to promote Japanese culture during the "Education and Career" Carnival this coming May 3rd.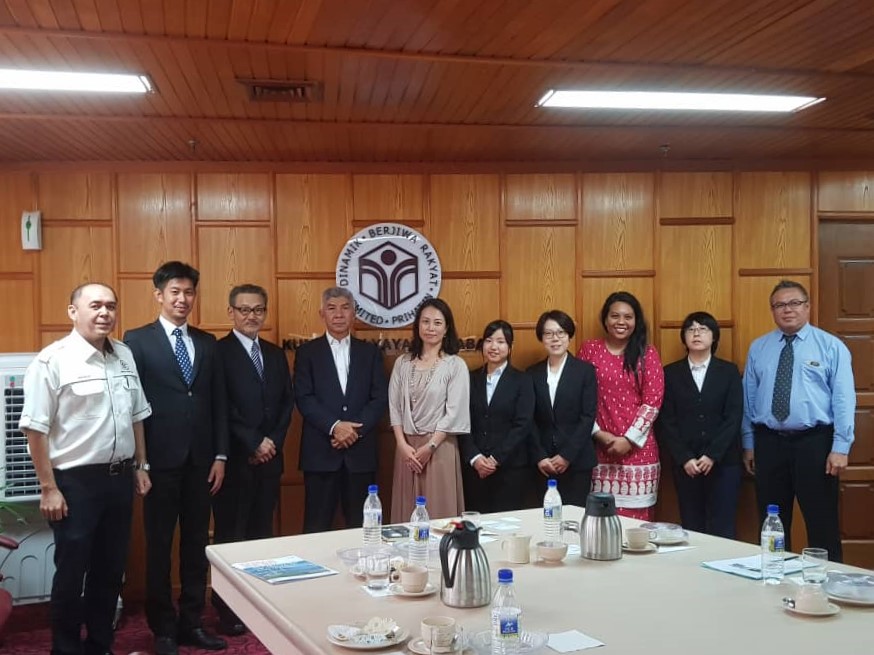 JPN Sabah also acknowledged the fact that this programme is one of the contributing factors in one of the student from Maktab Sabah winning the Sabah state Japanese Speech Competition. The 'Nihongo partners' are welcomed to take part in future activities, in hopes to further enhance the experience in getting to know the Japanese language and culture.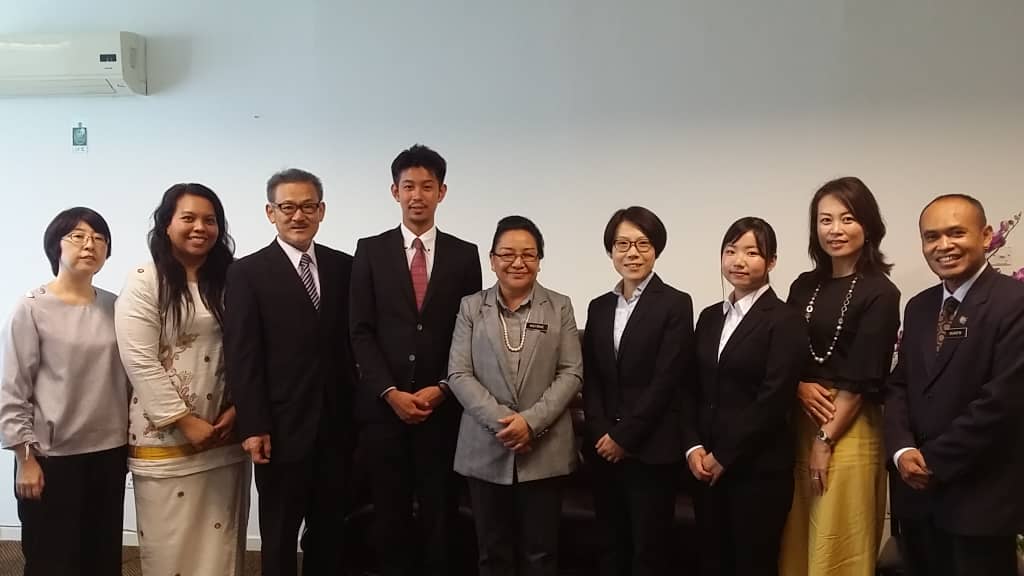 This year, JFKL have welcomed the 5th Batch of 25 NPs to Malaysia where four of them are dispatched to secondary schools around Kota Kinabalu for the first time since January. The schools hosting these NPs are Maktab Sabah, SM Lok Yuk, SM Sains Sabah and SMK Inanam until the end of September 2019.

"NIHONGO Partners" is a program under The Japan Foundation Asia Center that dispatches 'partners' consisting of Japanese natives mainly to secondary educational institutions in ASEAN countries in order to support the local Japanese language teachers and students. It aims to establish a mutual understanding in the expansive fields of culture, education and language between Japan and ASEAN countries. This program does not only support educational activities but also aims to spread the charms of the Japanese language and culture through learning support and cultural activities both inside and outside of the classroom. This program is also an effort to support the local Japanese language teachers and students in the Japanese language classroom environment.