---
JAPANESE-LANGUAGE EDUCATION WEBSITES DEVELOPED BY
THE JAPAN FOUNDATION

Ideas for Teaching Japanese is brought to you by The Japan Foundation, Kuala Lumpur (JFKL). This website was developed in the hope of helping teachers of the Japanese Language, especially those working in Malaysia, prepare their lessons. All the ideas provided on this website have been used in classes by the JFKL instructors.
✰ Minato, a place to learn and meet

A Japanese language learning platform to expand your understanding and knowledge of Japan, Japanese people, and the Japanese language. On Minato, you'll find all sorts of Japanese online courses. With Minato's online Japanese courses you can start learning Japanese wherever you are, whenever you want to.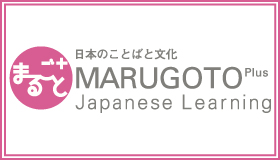 A site for learning Japanese and Japanese culture based on the JF Standard for Japanese-Language Education official Japanese course book, Marugoto: Japanese Language and Culture.
✰ Erin's Challenge! I Can Speak Japanese
A free Japanese learning site where you can enjoy learning with Erin, a high school student who is studying in Japan. You can learn Japanese expressions from material such as TV drama-like skits and manga (Japanese / English / Spanish / Portuguese / Chinese / Korean / French / Indonesian).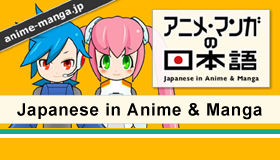 A site on which you can use manga and anime to study Japanese in an interactive way (English / Chinese / Korean / French / Spanish).
✰ HIROGARU, get more of Japan and Japanese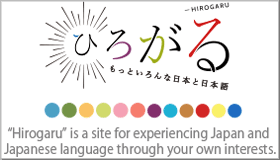 A learning site for Elementary learners to discover different things about Japan (in the aspects of Japanese language and cultures) which matches their own interest (Japanese / English).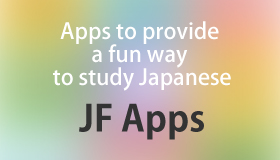 Find out more information about Japanese learning apps developed for mobile devices which can be used to keep in touch with Japanese language even for a short time, while on the go (Kanji Memory Hint / Hiragana Memory Hint / Katakana Memory Hint).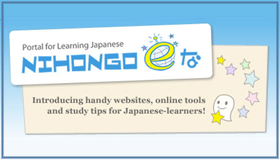 A portal site dedicated to introducing all kinds of websites and online tools for studying Japanese (Japanese / Chinese / Korean).
✰ JF Standard for Japanese-Language Education

A site for "JF Standard", which is a tool to help Japanese-Language teachers and learners think about teaching, learning and assessment in Japanese-Language education (Japanese).

A members-only database website of "Can-do" phrases that enhance Japanese proficiency (Japanese).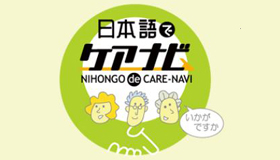 A site to look up nursing or healthcare related vocabulary when you need them such as basic words when working in a medical or care facility, communicating with colleagues, or useful terms while living in Japan (Japanese / English / Indonesian).

Nihongo Kyoiku Tsushin provides Japanese-language teachers, in particular those overseas, with information on teaching materials, teaching ideas for the classroom, current topics in Japan, the situation of Japanese-language education both in Japan and abroad (Japanese / English).

A members-only website to help Japanese-language teachers around the world create teaching materials for their students. You can find materials and ideas here (Japanese / English / Korean).
---
DIRECTORY OF OVERSEAS JAPANESE-LANGUAGE EDUCATIONAL INSTITUTIONS
This directory consists of an updated version of the data gathered in the "Survey on Japanese-Language Education Abroad" conducted by The Japan Foundation >> Click Here
---